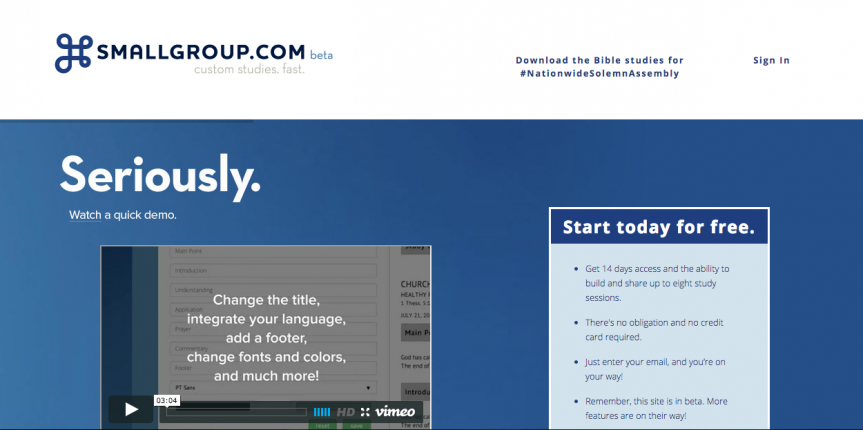 Some friends of mine at Lifeway publishing have created a new tool for all Small Group Directors/Pastors/Point Leaders. Now, pre-prepared content is available to browse in a long list of categories for your small group ministry. Lifeway has been producing Biblical content for many years and are making their library available in an online platform for churches and ministries to create their own Small Group series and studies – published online by you.
I created an account in a minute or two. Within several minutes I had created a new Small Group series with pre-produced content. I went in and changed several of the titles to reflect the language of my church. I then downloaded the Small Group materials with the push of a button to my computer: the intro, Scriptures, questions, reflections, etc. all showed up in an attractive minimalistic style that didn't try to add anything to our churches style but it didn't take anything away. Clean, simple, ready to use Small Group content.
If you are responsible for the Small Groups in your church or ministry this tool is something to check out. See it as an opportunity to speed up the process of creating great, contextualized, Small Group material. The site gives you access to great content but also the ability to edit it for your own needs. Aligning group content for your current teaching series, foundational studies for your church, or creating a library of content for your group's library is possible with this online resource.
Thanks Lifeway and SmallGroup.com (www.smallgroup.com) for introducing all of us to great group's resources!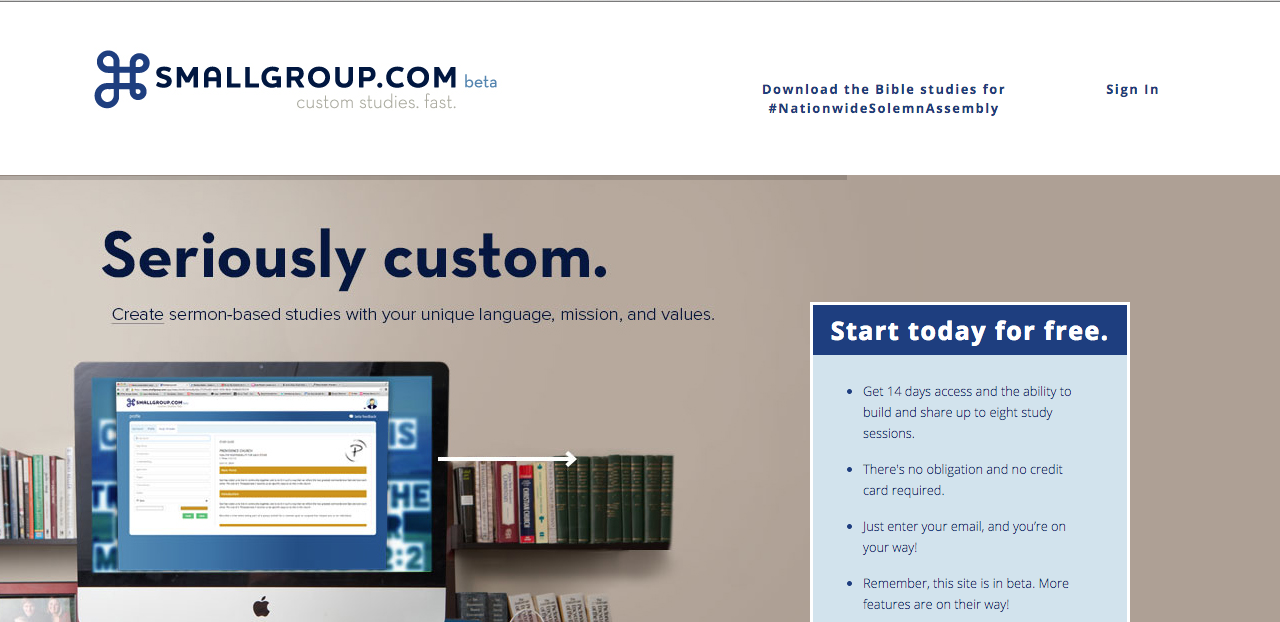 by